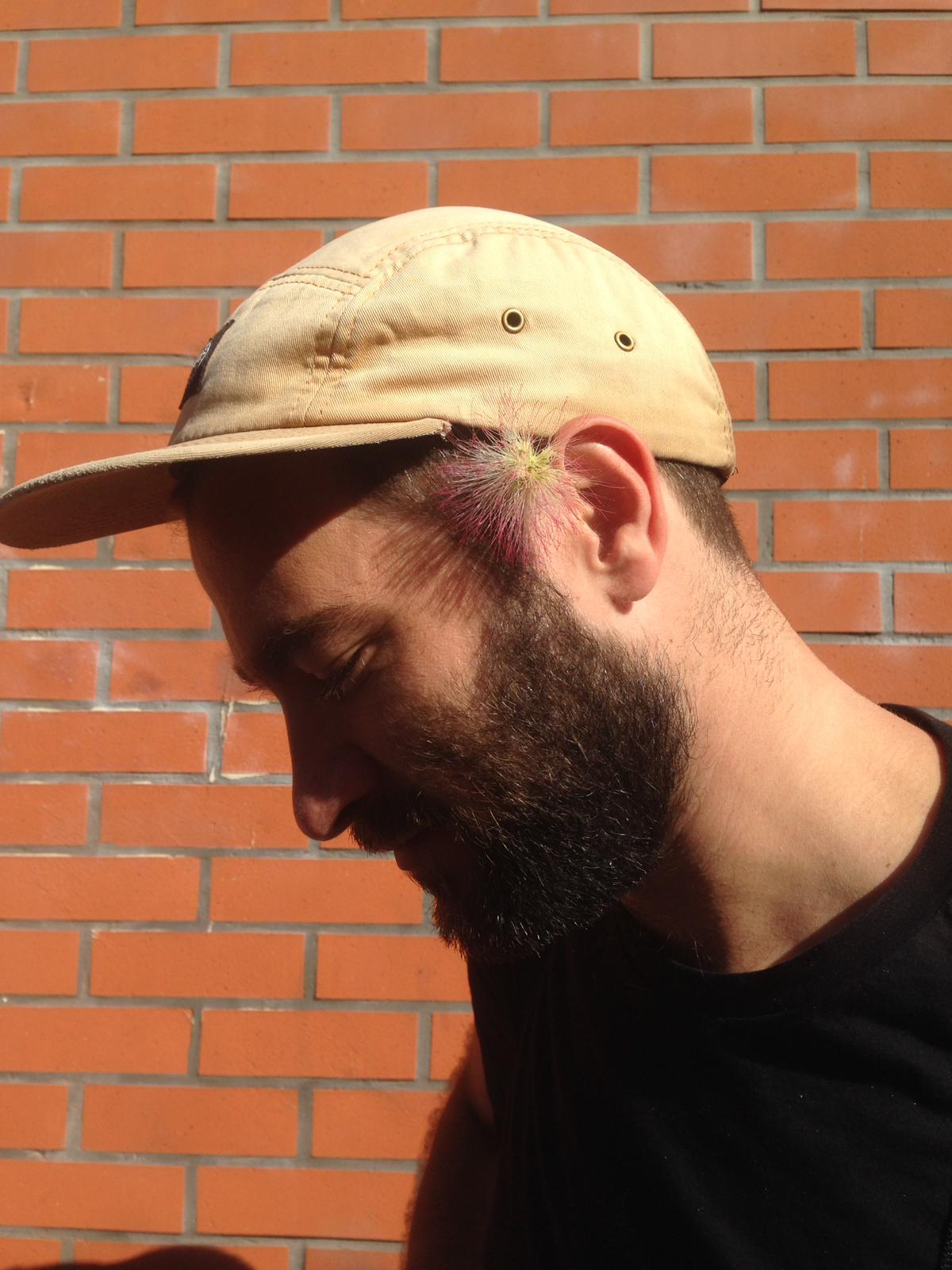 Rather than seeing myself solely as a designer, artist, researcher or art director, I like to describe my qualities as in applying creative thinking to a wide range of practices. Everything and every nothing can be a medium in a creative process and every medium can benefit from playful experimentation, surprising view points and stimulating communication (external or internal). May it be a piece of paper, a story line, a way to find your way, a question, an image, an experience, educational goals or even a whole society. The outcomes are not predestined to come in one specific material, medium or style, but are carefully created in the form they are best consumed in, for the people who are supposed to consume them. My studies took place in an atmosphere of collaboration, interdisciplinary exchange and hands on learning, which leaves me without fear for new challenges and with a great network of energetic professionals and inspiring friends, spread all over the world. I am permanently working on adding a good mix of herbs to the creation soup, never without a whiff of humor and the questioning of conventions (also my own), adding pinches of seriousness when boiling, to finish with fine slices of overview, determination and gentleness. HAH

I was born and raised in Berlin and lived in the Netherlands for the past ten years, before coming back to my hometown in 2019. After graduating in Man and Communication at the Design Academy Eindhoven in 2013, I moved to Amsterdam, to work as an independent artist, designer, art director, and artist assistant. In this unique Bachelor course, headed by the artist duo Strange Attractors, I have studied Communication in all of its facets, from concept to development, implementation, and its effects, learning to apply creative thinking to a broad range of communication problems.I have contributed to projects for commercial clients, cultural institutions, design studios, and artists, with services ranging from classic design and production to full-blown communication concepts, education programs, cultural and visual research. Next to that, I have continued to develop and share my own artistic vision in collaborations and exhibitions.
My works, as much as my thoughts often navigate in a permanent flux between contraries; between poetry and science, humour and sincerity, study and play, explanation and confusion, language and feeling and most generally between knowledge and nonknowledge, as described by Georges Bataille.

Work of mine has been featured for example in the Van Abbe Museum Eindhoven, the FORM Output awards 2013 and

The Creators Project

(VICE).

I am always looking forward for new professional adventures, connections and collaborations and will be excited to hear from you! (in German, English, Dutch or a bit of French)
communication as profession
surprise as drive
observing by nature
systematic by origin
political at heart